SUBMISSIONS
Call for Films for the 2019 BIO·FICTION Science Art Film Festival
2019 marks the third BIO·FICTION Science Art Film Festival. The theme of this edition is: FUTUREBODY.
Thank you to all who shared their short films with us! The call is now closed. We received an abundance of amazing submissions from all around the world. Now, we're working hard on the selection process and we'll get back to you soon about a final shortlist.
The BIO·FICTION festival is looking for films dealing with how neurotechnology shapes the future of the human body, mind, intelligence and society.
– SUBMIT BEFORE JULY 31, 2019
3.
Validate your confirmation email
The FUTUREBODY project will culminate in the two day long BIO·FICTION Science Art Film Festival, held September 23 & 24, 2019 in Vienna, Austria. After the film festival, a selection of the films will tour around the world. BIO·FICTION invites filmmakers, artists, designers, but also hackers and scientists – anyone who likes to delve into the topic – to think creatively about how the use of neurotechnology may affect individuals or society at large.
What kinds of films will be accepted?
Topics include but are not limited to :
Brain-Computer-Interface
Human Augmentation/Enhancement
Intelligence Explosion
Techno-Evolution
Transcranial direct-current (deep brain) stimulation
Whole brain emulation, mind upload or brain upload
Neuro- and sensory prosthesis
Neuroimplants
Mindful wearables
Human brain organoids (mini-brain)
Cyberbilities
Disability and what it means to be normal
Neuro-hacking
Neuro-art
Neuro-entrepreneurship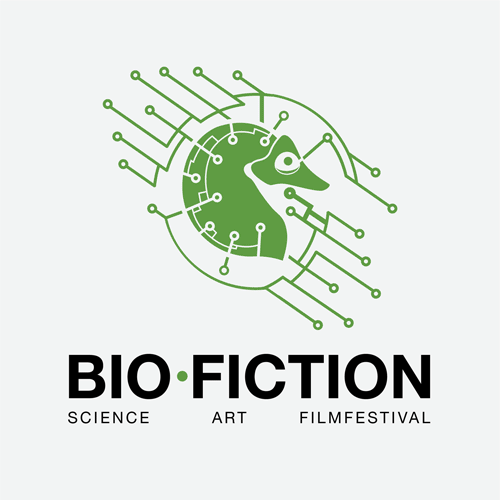 The submitted short films should be up to 15 minutes long and can cover the issue from factual or fictional perspectives, so we accept all submissions spanning from fiction across documentary, animations, and including comedy or experimental genres.  
During the festival, awards will be awarded in the categories 'fiction', 'documentary' and 'animation'. The awards include a prize of €1000 in each category.
And there is one more thing: we love to be surprised! As you can tell from having a look around previous festivals, we love everything that goes beyond categorizations or conventional boxes. We're looking very much forward to see your submissions that deal with science fiction, documentaries, animations, fictional pieces, design, experimental work, and anything else that you would like to explore.
How to submit?
To submit your film, please upload your film via one of the listed websites below, fill in the form and send it to us! Don't forget to check your inbox and validate your confirmation email by July 31, 2019!
Multiple entries are allowed, and you can submit more than one film to each category or different categories as long as they comply with the guidelines. However, you'll need to send off a separate submission and link for each entry.
Submissions in languages other than English must include English subtitles.
Privacy Policy
Accepting the privacy policy is necessary for Biofaction to use your film and information at the film festival and for the world tour afterwards.
Personal information
I permit that the personal information sent through the film entry form be used to stay in touch with me for purposes of the FUTUREBODY project. I permit that the information provided in regards to the film and its producers be used for presenting the film during the festival and the BIO·FICTION world tour.
Biofaction will not share your information with any other organisations for marketing, market research or commercial purposes and we do not pass on your details to other websites. Your data will not be shared unless legally required. Your information will be kept safe by Biofaction.
Film(s)
I am responsible for the acquisition of the rights and explicitly exempt the festival organiser from possible legal recourse regarding unauthorised usage. I permit that various clips of my work can be used for PR purposes. I permit the broadcast of clips of my work on television. I permit the publication of my work on the website bio-fiction.com. I understand that the film could also be shown in the additional program (the world tour) or at future BIO·FICTION events. I permit the storage of application material in Biofaction KG's archives.
If the film(s) are screened in a location that necessitates it, I permit the use and addition of subtitles in other languages.
General
I understand that I can view, edit or delete my submitted personal information by sending a request via email to filmfestival[@]bio-fiction.com. In case of no earlier request deletion, my general information will be kept for a maximum of six years starting on 16 April 2019. My film submission may be kept and reused for BIO·FICTION Science Art Film Festival purposes, but no other purposes, for a maximum of 10 years starting on 16 April 2019.
FUTUREBODY is a 3 year EU ERANET NEURON-ELSA project in collaboration with KIT-ITAS (Germany), the University of Calgary (Canada), the University of Freiburg (Germany) and Biofaction KG (Austria). The Austrian part is funded by the Austrian Science Fund (FWF) project number I 3752-B27.