The second BIO·FICTION Science Art Film Festival took place in 2014 at the Museum of Natural History in Vienna, Austria.
BIO·FICTION discussed, documented and explored the emerging field of synthetic biology and initiated a public discourse on this current and highly relevant topic. In order to facilitate this creative conversation, the event featured a large variety of content: 32 presentations, panel discussions, 5 do-it-yourself biology demos, 3 art performances, and of course film screenings.
You can have a look at the details of festival program by scrolling down in this page. We've hosted many talks, screenings,  art performances and exhibitions during the festival.  If you want to check the guides which we've printed and distributed during the festival, check the pdfs on the right side.
After the festival took off in Vienna, the festival has been on tour accross the world initiating a public discourse between people from different backgrounds in 35 different venues in 30 different cities. Below you can find our report to get more information about BIO·FICTION on tour!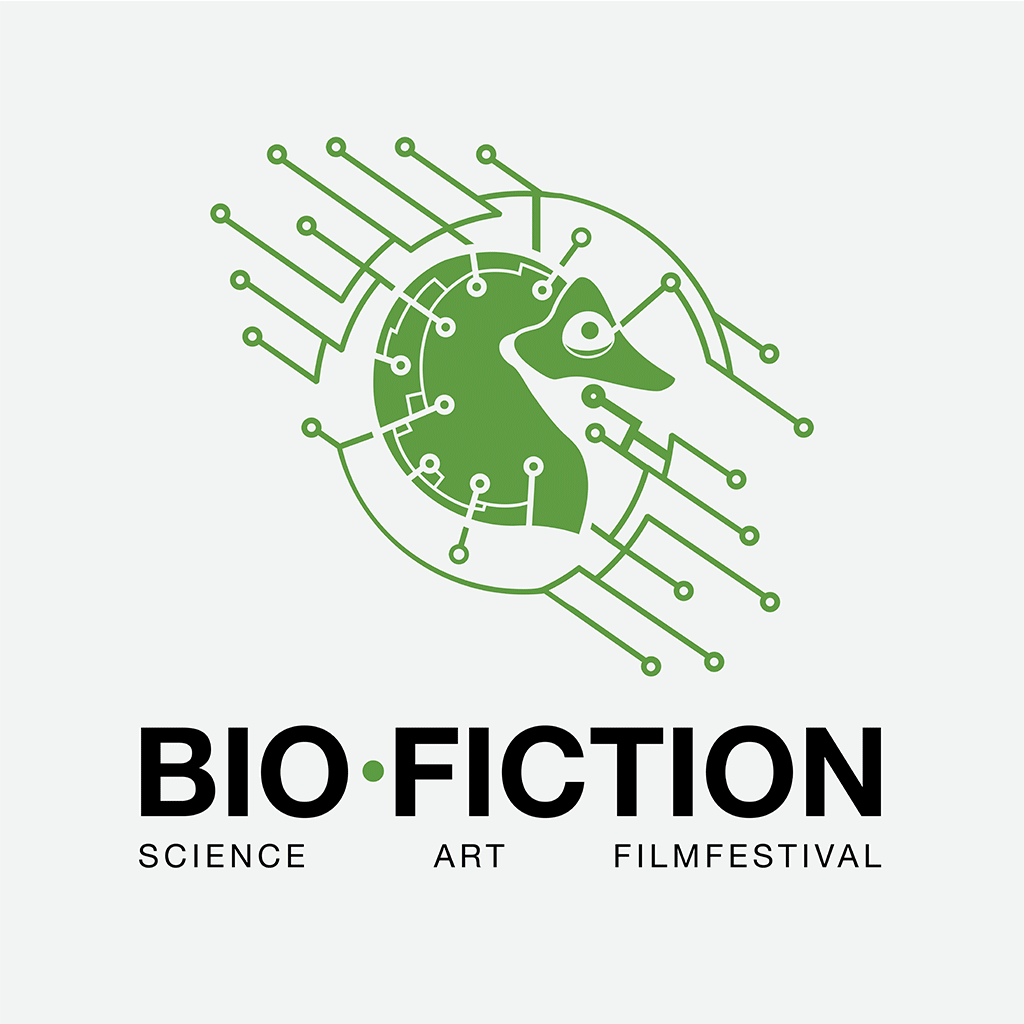 For its artistic explorations, BIO·FICTION hosted two performances and one exhibition.
BIO·FICTION was fortunate enough to utilize the Narrenturm (Fool's Tower), The historic building and its specimen collection served as an eerie and fantastical backdrop to Klaus Spiess and Lucie Strecker's evocative performance piece "Hare's Blood+". The piece contrasts the use of dead animal matter in artwork, with its value of liveness for commercial and genetic purposes. The artists consider concepts of 'living money' when the artwork is consigned to its "collectors" in a performative auction.
Set in an exhibit room of the Natural History Museum, Herwig Weiser introduced and temporarily installed and demonstrated his current work in progress "Lucid Phantom Messenger". The piece consists both of a live protocell-like experiment and its cinematographic restitution; it brings together ingredients of a cristal garden with luminescent so-called nanodots from the forefront of scientific research, which mix and change in a live life-like hypnotic process.
Artefacts from the US based Center for Post- Natural History were exhibited also in the Natural History Museum. The artifacts featured a curated collection of genetically modified organisms, like the skull of the first spider silk protein "steel-goats", the leaf of a genetically engineered chestnut tree, or the supersafe bacteria E. coli 1776.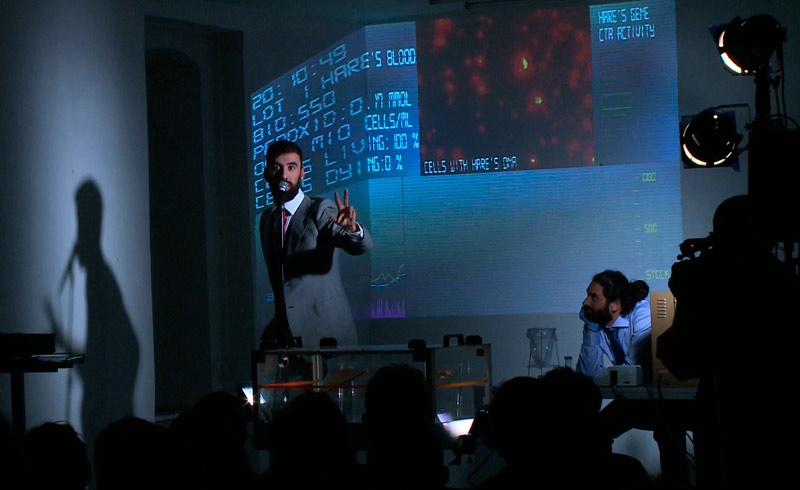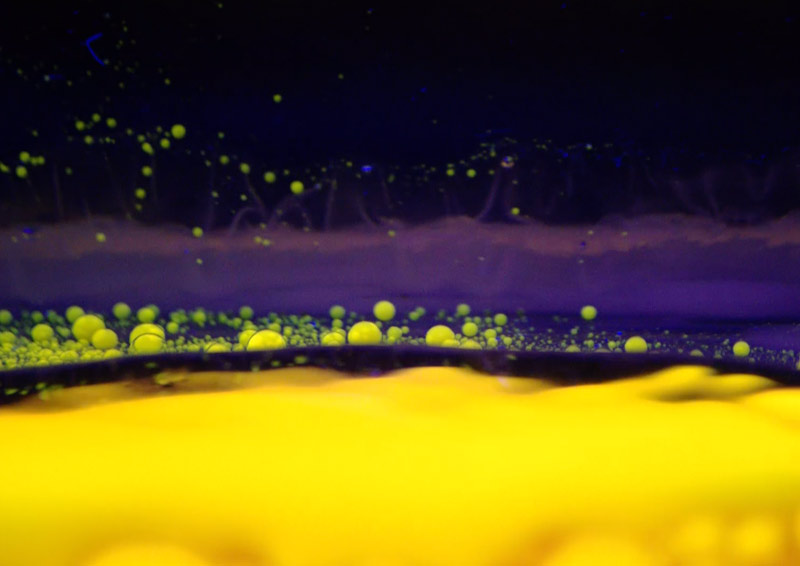 Tying into a Bio-Commons event held after BIO·FICTION ended, the festival offered a highlight on DIY-Bio groups and their projects with interactive demonstrations.
Grow Your Ink
by La Pailasse, and presented by Thomas Landrain
bento·lab
by a London collective, and presented by Philip Boeing
Juicyprint
by London Biohackspace, and presented by Ilya Levantis
Amplino
by Waag Society, and presented by Pieter van Boheemen
Yeastograms
by Pavillon 35, presented by Günter Seyfried, Lucas Czjzek, Niki Passath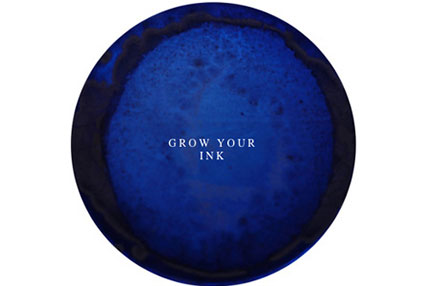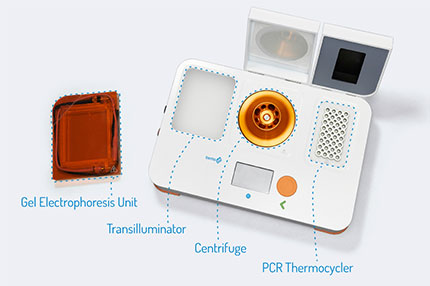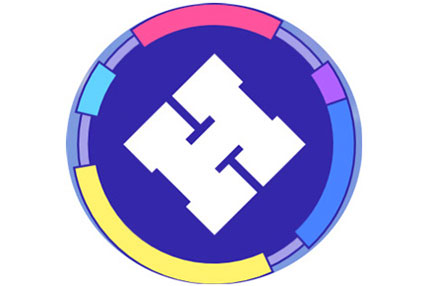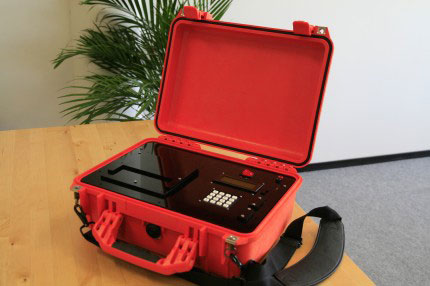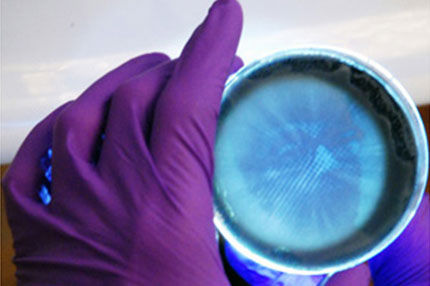 BIO·FICTION gathered some of the best scientists, social scientists, designers, artists, biohackers and filmmakers to host many interesting talks and panel discussions. BIO·FICTION organized 5 panel discussion, in which the exhausted Homo sapiens broadens his understanding of synthetic biology by engaging with Homo faber, H. oeconomicus, H. aestheticus, H. societatis and even H. ludens.
Have a look at these mesmerizing encounters below or follow our vimeo account to watch all the amazing discussions.
Moderator: Lei PEI (Biofaction) 
–Christopher COENEN 
(Karlsruhe Institute of Technology – ITAS, Germany) 
SYNENERGENE – the European synthetic biology RRI initiative 
–Vitor MARTINS DOS SANTOS 
(Laboratory of Systems and Synthetic Biology – Wageningen University, Netherlands) 
Synthetic biology – programming living matter 
–Nediljko BUDISA 
(TU Berlin – Dep. Chemistry, Germany) 
Expanded genetic code as a route to change the basic chemistry of life 
–Uwe SLEYTR 
(University of Natural Resources and Life Sciences, 
Department for Nanobiotechnology, Austria)
A Technology based on living parts 
–Philippe MARLIERE 
(Isthmus, France) 
Charting the xenobiotic continent
Moderator: Günter SEYFRIED
–Jens HAUSER 
(Univ. of Copenhagen, Department of Arts and Cultural Studies & Medical Museion, Denmark) 
'The new Green'? Art between Synthetic Biology and Biohacking
–Richard PELL 
(The Center for PostNatural History, USA) 
That was then… This is now: recent developments in PostNatural history 
–Herwig WEISER 
(Independent Artist, Austria) 
Phantom Lucid Messenger
–Erich BERGER 
(Finish Bioart Society, Finnland)
HYBRID MATTERs
–Anna DUMITRIU 
(Independent artist, Institute of Unnecessary Research, UK) 
Trust Me, I'm an Artist – Towards an Ethics of Art and Science Collaboration
Moderator: Christopher COENEN 
–Sheref MANSY 
(Univ. of Trento, CIBIO, Italy) 
Integrating artificial with natural cells 
–Virgil RERIMASSIE 
(Rathenau Institute, Netherlands) 
SynBio Politics: bringing a synthetic biology into debate in the Netherlands 
– Erwin RICHTER 
(Österreichisches Bundesheer – ABC Abwehrschule, Austria) 
Bioweapons and Biosecurity 
–Karen KASTENHOFER 
(Austrian Academy of Science – Institue of Technology Assessment, Austria) 
The Power of Framing in Technology Governance 
– Jordi MAISO 
(Inst. of Philosophy – Center for Human and Social Sciences – CSIC, Spain) 
Addressing the Ethical Issues of Synthetic Biology
Moderator: Jens Hauser 
–Ilya LEVANTIS 
(London Biohackspace) 
London Biohackspace: Growing cellulose, growing potential 
–Philipp BOEING 
(University College London/Darwin Toolbox, UK) 
bento·lab
– Thomas LANDRAIN 
(La Paillasse, France)
Is biohacking the future of biology? 
–Pieter van BOHEEMEN 
(Waag Society/Amplino, Netherlands) 
From tinkering to trading: Amplino's frugal health care innovation 
– Günter SEYFRIED, Lucas CZJZEK, Niki PASSATH 
(Pavillon 35, Austria) 
Yeastograms
Opening of DIYbio Demo Tables
–Vincenzo PAVONE 
(Institute of Public Goods and Policies, CSIC, Spain) 
Synthetic life, neoliberal society: biopolitics in the XXI century 
–Nadine BONGAERTS 
(Hello Tomorrow/Kairos Foundation, Netherlands) 
Hello Tomorrow: a European technology & entrepreneurship competition 
Panel discussion with Vincenzo Pavone, Nadine Bongaerts, Lucie Strecker and Klaus Spiess
Moderator: Wolfgang KERBE (Biofaction)
–Sven PANKE 
(Bioprocess Laboratory D-BSSE – ETH Zuerich) 
A combinatorial approach to design novel antibiotics 
–Anna DUMITRIU 
(Independent artist, Institute of Unnecessary Research, UK) 
The MRSA Quilt 
Rüdiger TROJOK 
(Karlsruhe Institute of Technology – ITAS, Germany) 
BioStrike – Open Antibiotics Discovery 
Panel discussion with Sven Panke, Anna Dumitru, Rüdiger Trojok
–David KIRBY 
(Univ. of Manchester, Centre for the History of Science, Technology and Medicine, UK)
Science on the Silver Screen: Scientists' Impact on Cinema, Cinema's Influence on Science 
–Katherina T. ZAKRAVSKY 
(Independent scholar of science and society, writer, performance and concept artist, developer, Austria) 
Dark Star Dystopia – From the Sad Tropes of Technology in Seventies Science Fiction Cinema to the Dawn of Decomponautics 
Panel discussion with David KIRBY, Katharina T. ZAKRAVSKY, Kristina KORSHOLM (Actress and filmmaker) and Steen RASMUSSEN (University of Southern Denmark – Fundamental Living Technology FLinT, Denmark)
Moderator: Olga RADCHUK 
–Asi BURAK 
(Games for Change, USA): Games for Change 
With Great Power Comes Great Responsibility 
–Mario HERGER 
(Enterprise Gamification, USA) 
Gamification in Science 
Discussion with Asi Burak, Mario Herger, Uwe Sleytr and Virgil Rerimassie (iGEM)
Moderator: Erich BERGER 
–Philipp PFINGSTAG 
(TU Munich – School of Management – Technology and Innovation Management, Germany) 
The changing nature of intellectual property rights in synthetic biology 
–Thomas MARGONI 
(Faculty of Law – University of Amsterdam, Netherlands)
Intellectual property, licenses and science 
–Laurens LANDEWEERD 
(TUDelft/Bioart Laboratories, Netherlands) 
Who owns nature? issues of social exclusion in the instrumentalisation of life
–Rüdiger TROJOK 
(Karlsruhe Institute of Technology – ITAS, Germany) 
The bio-commons whitepaper 
Panel discussion with Philipp Pfingstag, Thomas Margoni, Laurens Landwerd, Rüdiger Trojok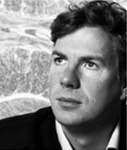 Producer
Tech assessment,
art-science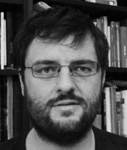 Co-producer
Film maker,
game designer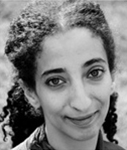 Hosting
Cultural anthropologist, art lover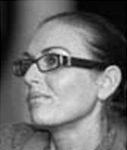 Production assistance
Art exhibitions, art education, trouble shooter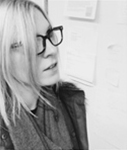 Communication
Designer and lecturer, experienced in finding virtual and real-world design solutions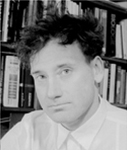 Curatorial advisor
Curator, researcher, writer